giveaway
Simon & Schuster's online community, PulseIt, is getting a makeover. Now publisher neutral, the community is renamed Riveted and will launch officially in February – a very ABC Family to Freeform move.
One of the first campaigns Riveted is undertaking is the binge reading of The Mortal Instruments, right before the release of Lady Midnight, which fans can join in with the hashtag #TMIBingeRead.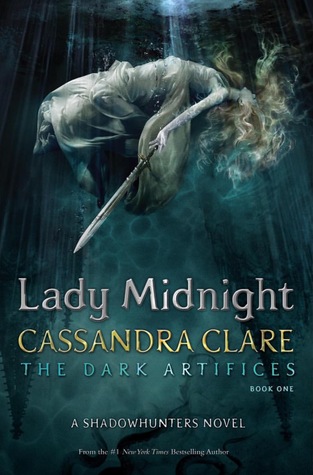 Each week, starting January 22 through March 18, Riveted will be reading one book in the series. There will be trivia, giveaways and discussions on the Riveted YouTube channel.
In addition to the Binge-Read, there's also #FlashbackFridays, where the history and tid-bits from the saga will be posted.
All in all, you get to read our favorite books along with fellow fans, and win some cool giveaways. So be sure to check out the official Binge-Read page and join in!
Shadowhunters! The Mortal Instruments: City of Bones is out on DVD/Blu-Ray. To celebrate, we are giving away a Shadowhunters kit to one of our readers.
The kit will include:
A branded tote bag
The Shadow Hunter's Codex book
A Jace Rune Keychain
Rune temporary tattoos
Shadowhunter tarot cards
A Shadowhunter journal
The Mortal Instruments t-shirt
Blu-ray of the film
Amazing, right?! Enter to win this kit below, a random winner will be chosen once the contest ends:
*Contest is, however, only open to US residents. The giveaway runs from today, December 10th to December 17th.
UPDATE: The contest is now over and we have picked a winner! We'll announce it as soon as we hear from them.